NEW BOOK REVIEW & GIVEAWAY TO ONE LUCKY YOUTUBE SUB|| *CONTEST OVER*
Great news! Zondervan is giving one of my YouTube subscribers a free copy of Glenys Nellist's latest book.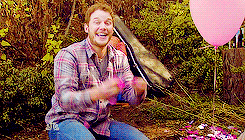 To enter the giveaway please watch today's video for all the details. This giveaway begins October 17, 2017 and ends October 23rd by noon EST. Winner will be contacted by the evening of the 23rd. The book will be mailed out by the publisher, not myself.
The video details my honest review of Twas the Evening of Christmas which was given to me for free.
NEXT BOOK TOUR STOP is Kelly's blog beginning on Tuesday, October 24, 2016: www.oureverydayharvest.com
Author's video of the book:
Note: This giveaway is open to residents of the USA only, who have a physical street address (no PO boxes)
CLICK HERE TO SUBSCRIBE FOR MORE VIDEOS.
SaveSaveSave
#prayerlights #Bookreview #children39sministry #kidmin #christmas #advent #GlenysNellist